407 Charlton Ave. W., Hamilton ON., L8P 2E6
(905) 527-8915
Kinder Karate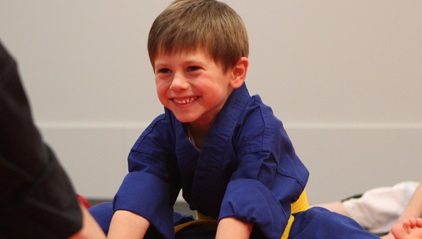 At United, we offer a specialized program for our youngest students. Our Kinder Karate program is a specific class for our 3,4 and 5 year old members. This program is designed to help build the skills your child will need when entering Kindergarten. From basic motor skills and counting, to organization and socialization, Kinder Karate is the perfect outlet for even the most active of kids. We help them develop coordination and confidence. Our program will help reinforce the listening skills, sharing and good sportsmanship that their parents are teaching at home. We also teach them basic self-defense techniques and stranger danger awareness. The Kinder Karate classes are 30 minutes in length and are offered 5 times per week.
Introductory Program Only $19.95!
Kinder Karate – Two Private Lessons, A Week of Classes – FREE UNIFORM. Call us today to find out how you can be a part of our family.Give it a try!